Καθηγητής Γιάννης Γιώρτσος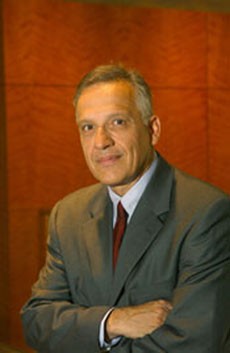 Yannis C. Yortsos is Professor of Chemical Engineering and Petroleum Engineering at the University of Southern California. Since June 2005, he is serving as Dean of the USC Viterbi School of Engineering and holds the Zohrab A. Kaprielian Chair in Engineering. Since January 1995, he also holds the Chester F. Dolley Chair in Chemical and Petroleum Engineering. He was elected to the National Academy of Engineering in February 2008.
Yortsos received a B.Sc. degree from the National Technical University, Athens, Greece, in 1973, and M.Sc. and Ph.D. degrees from the California Institute of Technology, in 1974 and 1979, respectively, all in chemical engineering. His professional experience includes Invited Professor appointments at a number of universities worldwide.
Recent awards and honors include the Ellis Island Medal of Honor (2014), election as Associate Member of the Academy of Athens (2013), Eminent Member of Tau Beta Pi (2012), Honorary Member Award (the highest society honor), AIME (2011), and Honorary Member Award (the highest society honor), Society of Petroleum Engineers (2011). From 2006-2010, he served as editor-in-chief of all technical journals of the Society of Petroleum Engineers. He is a member of the Executive Board of the Global Engineering Deans Council, and a member of the Executive Board of the Engineering Deans Council, whose Diversity Committee he chairs. Yortsos serves on the advisory boards of a number of institutions worldwide, including the School of Information Science and Technology of Tsinghua University in China. He served as the NAE Section 11 liaison to the National Research Council, and he is currently the secretary of Section 11 and a member of the Section 11 Peer Committee.
His research and teaching interests are in the general areas of fluid flow, transport and reaction processes in porous and fractured media.